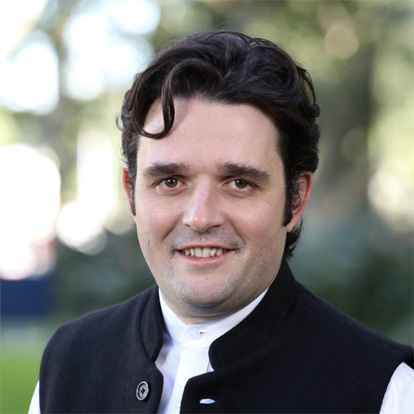 Mr. Laurie PEARCEY
Associate Vice-President External Engagement & Outreach
Biography
Laurie Pearcey commenced his appointment at the Chinese University of Hong Kong (CUHK) in September 2021. Laurie is responsible for expanding CUHK's external reputation and profile with media, public policy makers, industry partners, future students and alumni locally, nationally and overseas.
Prior to his appointment at CUHK, Laurie was Pro Vice-Chancellor (International) at the University of New South Wales (UNSW Sydney) and served as Chief Executive Officer of Australia's oldest pathways education provider, UNSW Global Pty Ltd.
As Pro Vice-Chancellor (International), Laurie was responsible for recruiting more than 10,000 international undergraduate and postgraduate students annually, championing partnerships with a global network of universities and securing contract research funding from government and industry around the world. As Chief Executive Officer of UNSW Global Pty Ltd, Laurie led a $AU150 million business comprised of 600 staff and ran a portfolio of Foundation Studies, University Diplomas and English language programmes reaching over 2,000 students a year in Australia and over a dozen branch campuses in China, Indonesia and Sri Lanka.
Before joining higher education, he was Chief Executive Officer of the Australia China Business Council.
Laurie is a non-executive director of UCAS International in the United Kingdom, a member of the Education Committee of the British Chamber of Commerce in Hong Kong, and has served on a range of boards and advisory bodies for research institutes, peak bodies, non-profit companies and industry groups.
Laurie is a Scholar of the Order of Australia Association Foundation, a former Member of the Group of Eight Universities' International Strategy Group, and a former Executive Committee Member of the Universities Alliance of the Silk Road. Laurie chaired the Board of the Confucius Institute at UNSW Sydney between 2017 and 2021. He was a Visiting Fellow in Pacific and Asian History at the Australian National University and a Board Member of the Australia India Institute, and was an Exchange Scholar in the School of Social Sciences at Tsinghua University, Beijing.
Laurie is a fluent Putonghua speaker and is learning Cantonese.