New Asia College
Our Colleges

New Asia College
College Motto: Sincerity and Intelligence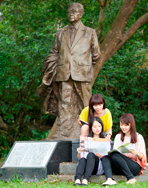 New Asia College was founded in 1949 by a group of scholars from mainland China headed by Dr. Ch'ien Mu who aimed at preserving traditional Chinese culture and balancing it with Western learning so that students might understand their cultural heritage while being able to cope with the challenges of the modern world. The College has time-honoured ties with Yale University and collaboration programmes on exchange, research and internships with many universities and corporations in countries like the mainland, Japan and Singapore and regions like Taiwan.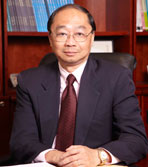 Prof. Henry Wong, Head of New Asia College:
"Since its foundation, New Asia College has not wavered from its educational philosophy that the 'pursuit of knowledge and refinement of conduct should be undertaken simultaneously' and the College spirit of 'pulling through in hardship and keeping up spirit in weariness'. In these we believe and these we treasure."