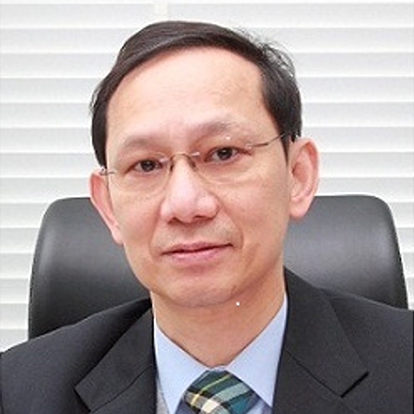 Professor Daniel HS Lee
Associate Vice-President (Innovation and Enterprise)
Honorary professor, School of Biomedical Sciences
BSc (Hons), (HKU); PhD, Pathology (HKU)
Biography
Prof. Daniel HS Lee (李康善) joined The Chinese University of Hong Kong in 2019 and is the Associate Vice-President (Innovation and Enterprise) of the University and an honorary professor of the School of Biomedical Sciences. He is a clinical biochemist by training and has been an Advisory Committee Member of the School of Pharmacy, and Scientific Advisor of the Clinical Trial Centre, Prince of Wales Hospital, for CUHK. He obtained his BSc and PhD in Pathology from The University of Hong Kong.
After teaching at The University of Hong Kong for seven years, Prof. Lee joined the pharmaceutical industry and served for over 25 years in pharma companies including Johnson and Johnson USA, Biogen USA, GSK China and served as General Manager and Head of site for Roche Pharma R&D China from 2010. He has broad experience of small molecule, biologic and advanced therapeutic drug discovery and development, including companion diagnostics and device instrumentation, covering therapeutic areas from central nervous system, infectious diseases, diabetes, ophthalmology, oncology and inflammation.
Prof. Lee joined the Hong Kong Science and Technology Parks Corporation as Head of the Biomedical Technology Cluster from 2013 to 2018 and contributed significantly to building the biotech/healthcare industry as a new economic pillar for Hong Kong, covering advanced therapeutics, medical device, translational medicine, automation and big data development in Hong Kong.
Prof. Lee has published over 50 peer-reviewed papers, actively engaged in teaching, international research grants and journal manuscript reviews, and co-invented 16 published patents. He has served as CEO and board director of biotech companies, consultant for institutes and companies, Adjunct Professor of the Division of Life Science, The Hong Kong University of Science and Technology and Honorary Professor of the Faculty of Medicine, The University of Hong Kong.